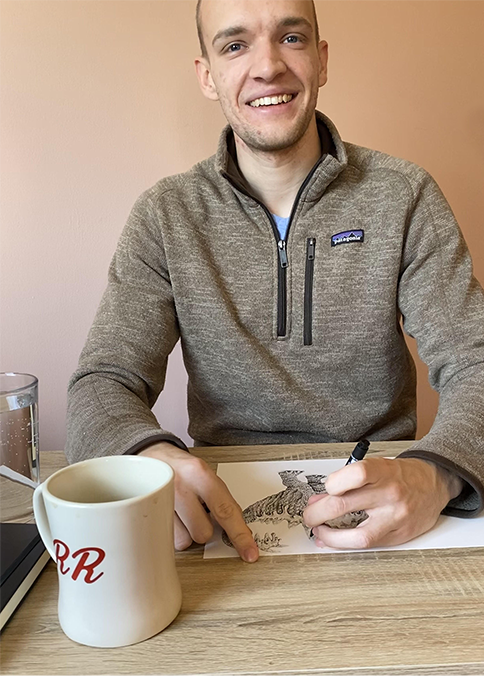 Hi, I'm Tim
I am an artist currently based in New England. I create surreal and whimsical drawings with a fine-liner pen.
My artwork is heavily inspired by wildlife. I enjoy playing around with shapes and arriving at surprising results.
I'm inspired by many artists including Shel Silverstein, Gary Larson, Luigi Serafini, Charles Darwin, Salvador Dali, and John James Audobon.
Besides drawing, I enjoy playing chess and going on walks with my partner.